Mack » B20 / B30
(1953 - 1966)
Unknown models: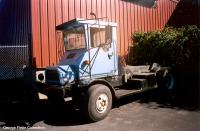 Do you know?
View all »
Recent Comments:
can i get name of a dealer from whom i can buy a Ultra 614 truck? thanks
Plants as living things, exhibit the seven life processes-nutrition, respi­ration, excretion, sensitivity, move­ment, reproduction and growth. A few other characteristics of the plants are life cycle, death, adaptations (short term and long term), evolution and homeostasis. nike free prezzi http://www.appliwise.net/60/
So what can you do to prevent yourself from giving up on your goals only to end up setting the same ones again next year when the motivation high returns? Here are 5 tips that can help. Air Max http://www.bassophac.net/71/
Design project Fuso Concept II by Mitsubishi Fuso Co.
He then apologized for taking up Rossetti's time, but would he just look at a few more drawings – these done by a young art student? Rossetti looked over the second batch of sketches and immediately became enthusiastic over the talent they revealed. "These," he said, "oh, these are good. This young student has great talent. He should be given every help and encouragement in his career as an artist. He has a great future if he will work hard and stick to it." cheap christian louboutin shoes http://www.modenusatlarge.com/32/