Mack » B20 / B30
(1953 - 1966)
Unknown models: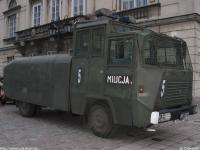 Do you know?
View all »
Recent Comments:
I need a price for this toy ! , thank you for your time , christopher
Mercedes-Benz » Unimog U500 Black Edition
I WOULD LIKE A PRICE ON THIS UNIMOG BLACK EDITION , I WANT TO PURCHASE ONE , THANK YOU FOR YOUR TIME , CHRISTOPHER
I'm Korean. My dad drive Trago Xcient 520 27ton Dump truck. It is very terrible. Many problems from this car bothers my dad. The best dump truck in Korea is volvo. Many truckers in Korea want volvo fh dump.
As a driver and owner of Kenworths as old as 1973, and as new as 2007, I am a fan of the quality and simplicity of the 900A. They were, and still are, incredible trucks, both in function, and style. Yes, I have driven and owned Peterbilts as old as 1975, as New as 2003. The 359 is clearly a formidable rival. When all the boxes are checked, the 900A comes out on top, then, and now.