Mack » B20 / B30
(1953 - 1966)
Unknown models: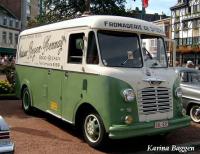 Do you know?
View all »
Recent Comments:
Chevrolet » Series 50 / 60 / 65 /70 '73
Hi, my name is Júlio César and i m from Brazil. I like Chevrolet and GMC, and this model in particular. Bye!!
Ashok Leyland » Stallion MkIII / MkIV
PL send rate of Part No LV7/STLN X-7474500 Fuel Injection Pump (VP-37)
Greetings , I am looking to purchase a late 60's or early 70's Austin/Morris/Leyland/BMC normal control truck rated at 3 ton or under. Flat bed or tipper is fine and good money available for the right vehicle. I am Sydney based but happy to travel Australia wide. Also if Ian Kinross checks out ebay he will find a sales brochure for the Austin 129N with full specs. It is certainly late 60's or early 70's and running the 2.2 litre 4 pot. Regards , Moe Herbert.
Autocar » C-50 / C-60 / C-70 / C-80 / C-90
The fire truck is a C 50. Forgot that. Thanks