Catalogs/Magazines
| | |
| --- | --- |
| | |
| CA492 cab | DM-800ST |
please are these trucks for sale i am very interested

Hey, I Was Wondering What's & Why Your Fascination With MACK DM 800's?
My Dad Drove The Black Beauty Fromm When It Was New In 1970, Till He Retired From Ottilio's In 1983, Than Shakey Tony Drove It, Then Bald Headed Pete. I Think Vic Ottilio Still Has It.
Unknown models: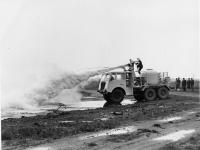 Do you know?
View all »
Recent Comments:
Mack » Mid-Liner MS 3rd series
i need to find front end parts 1999 mackmidliner ms250p
Mercedes-Benz » Unimog U300/U400/U500 1st generation
please give me contact person for sales Unimog in Macedonia
I recently found here in Australia a locally made 50 cal AA 'truck roof' mount, dated 1959, and have sourced a photo of it being trialed on a Mk1 'ACCO' truck. I have also just received from the UK, manual WO 10408 showing the same 'original' 1953 UK mount which was intended for the K9 ? - are there any photos of K9's or others with roof AA 50 cal MGs ?
Ashok Leyland » NewGen U-series
Quotation for Newgen U3135HD