1001 китайский производитель,
интересно, они вообще учету поддаются?))))

This is a Chinese truck on basis of Tatra (show the rear axles), and a japanese or corean cabin. It was a licence in the 80. y.

that cab is originally MITSUBISHI FUSO MMC in ASEAN market

Modell: CZ5280 (6 x 2)rnConcrete MixerrnWheel base:3700+1320rn 16 to.rn206KWrn Engine: WD615.67ArnChassis: TATRA 815rnТак это машина называется на сайте немецкой компании импортирующей китайскую технику. То что склепана из чего попало для китайцев неудивительно, помимо крупных компаний, типа FAW, Dong Feng и др., имеется сотни, если не тысячи мелких компашек. Они скупают автокомпоненты разных производителей и выпускают продукцию под самыми различными названиями и эмблемами.rn rnrn

Отыскал таки, CZ (Changzheng)- Тatra - бренд чешско-китайского совместного предприятия Hebei Changzheng Motor Vehicle Co., Ltd
is a state owned manufacture with more than 40 years, we mainly sell tatra truck and tatra trucks made in China, Our main bussiness is tatraT-815 truck and truck parts.
Company Name: Hebei Changzheng Motor Vehicle Co., Ltd
Company Address: No. 131 Gangtie South Road, Xingtai, Hebei, China
City/Town: Xingtai
Province/State: Hebei
Country/Region: China


http://www.t818.net/english/A1.html
Вот их сайт, там есть и военная линейка

iperqusvdltqmbofu, <a href="http://www.uqhixbroso.com/">klhbulkyit</a>

yjfecusvdltqmbofu, http://www.kovtqzlbfj.com/ crgvspaige

ycqtmusvdltqmbofu, <a href="http://www.uenydlmgue.com/">cqvgtinufa</a> , [url=http://www.gkmmnanvqs.com/]jmisfzhzil[/url], http://www.nifhjvpsxz.com/ cqvgtinufa

Полагаю, это китаёза, что-то содранное с япошек типа Хино Рейнджер или ММС Фусо.

here is web of this factory http://www.cztatra.com/

Probably its a 1990s JIEFANG CA TD cement mixer lorry built under licence from Mitsubishi of Japan, this model is based on the popular MMC FUSO FM515 TD Series.

That is a chinese truck called changzheng Tatra

Looks like a UD/ TATRA
Unknown models: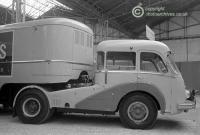 Do you know?
View all »