Что-то из Berliet

Это полумертвый перепил на базе Scania L 36 конца 60-ых. Фары заменены на популярные в арабских странах сдвоенные.

TATA

А мне кажется это Diamond T или REO (Diamond-REO)

I agree: Diamond T or REO (Diamond-REO) no Berliet, Scania or TATA

Looks like an early Scania L56 modified with shortened fenders and wheels from a late LS76 or 110, local roofrail and bumper south Asia style and US or Japanese headlights 80's style.

A нет ли у кого данных в каких странах 3 мира Scania вела сборку?
В Тунисе вела точно, STIA-Scania

It could be one of the old fuel trucks sold out by Swedish air force in the early 90's and shipped to many countries.

Puede ser un Scammell... en Rusia. Aqui en Colombia hay uno.
It can be a Scammell ... in Russia. Here in Colombia there is one.
Это может быть Scammell ... в России. Здесь, в Колумбии есть одно

Это может быть Scammell ... в России! И еше там медведи по улицам ходят)))
Че за глум?
Unknown models: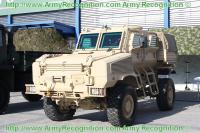 Do you know?
View all »