Catalogs/Magazines
| | | |
| --- | --- | --- |
| | | |
| Kenworth Splendor Interiors | VIT | W900 |
As a driver and owner of Kenworths as old as 1973, and as new as 2007, I am a fan of the quality and simplicity of the 900A. They were, and still are, incredible trucks, both in function, and style. Yes, I have driven and owned Peterbilts as old as 1975, as New as 2003. The 359 is clearly a formidable rival. When all the boxes are checked, the 900A comes out on top, then, and now.
Unknown models: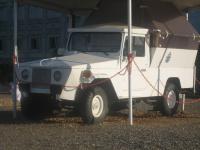 Do you know?
View all »
Recent Comments:
Chevrolet » Apache 3600 / 3800 '58
need info on a 58 , 3600 Apache, but mine has a factory tag stating a GVW of 6900 lbs. truck to my knowledge never has had a bed on it. original engine was a 6 cylinder , with a 4 speed , that's a compound low first gear .
Hello. I have 2 truks for sale. 1 austin K2 loadstar (i think is military version) and 1 austin K5 4X4 8 ton; both is tow truck. contact me at Laiu_dorinel@yahoo.com
Hello. I have 2 austin truck, an k2 loadstar military version and a K5 4x4 8 ton. i want to sell these truks.
Chevrolet » Series 3000 Forward Control / Step-Van '58
Do you know what the windshield measurements are for your 1959/60 Chevrolet Task Force Step Van Model 3545? I'm searching for a windshield for my 72 Dodge Southwood (1 of only 6 built) and it looks like this might be the same windshield that is in my unit!!! I've been searching just to try and figure out what windshields they used. Once I can sort that out, hopefully I can finally source a replacement for my motorhome:)