Комментарии:
Dongfeng... not Hyundai

It is a new Hyundai truck...exactly right...End of Mar.2013, it will be launched at the Seoul motor show in South Korea...but unfortunately start of sale to customers will be done from May because of final quality development...and of course retail price of CBU may be increased more than 15,000usd...4x2tractor applied with dual fuel tanks as shown pics could be long distance transportation purpose like European tractor...in my personal opinion, overall shape of cabin seems like old model of Benz Actros Megaspace...but It can not be recognized a style of cabin exactly...only It can be imagined...;-)
Unknown models: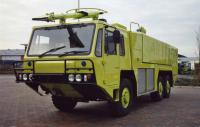 Do you know?
View all »
Recent Comments:
Ahrens-Fox » E / V / W / Y series 2
Image 3 truck was owned by the Ashland Fire Dept, Ashland Wi. I had a ride on this truck driven by my dad as a member of the dept when I was about 11. This truck was in service reserve when I was little behind a Diamond T.
BharatBenz » 2523 / 3123 / 3128 / 4928
sir please give me 2523, 3123, & 1214 rates
bonjour je suis intéressé par votre camion daf 3200,je aimerai avoir votre numéraux de téléphone merci
Ag-Chem » Big A 2500 / 2600 / 2700 / 2800
I have 3 tires for a big A 2500 spray rig